Ultimate 5-Day Salkantay Trek to Machu Picchu
Personalized
From camping to comfortable lodges, customers can choose the option that best fits their preferences
Local Expertise
knowledgeable guides who have a deep understanding of the region's culture, history, and geography
Small Group
Our group size to a max. of 8 people to ensure individual attention and a more intimate experience
Sustainable
Supporting local communities and minimizing our impact on the environment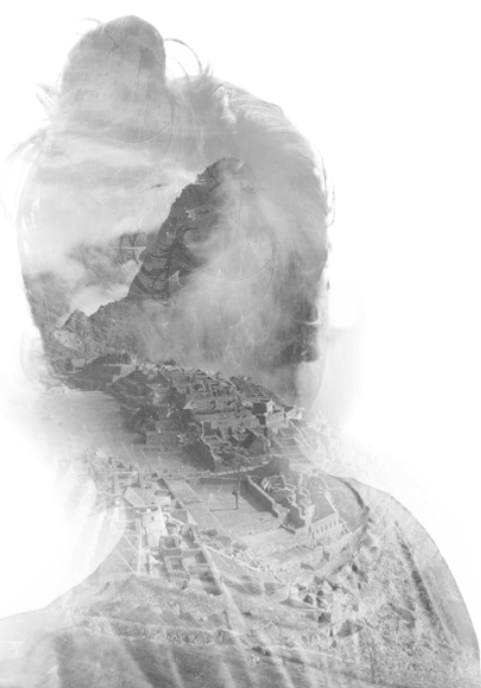 It´s Simple to Book!
3 Steps
---
1. Click in book now
2. Fill out the traveler's form
3. Select the payment method
Cultural & Adventure Tour
Cuadro de texto Experience the ultimate adventure through the Andes Mountains with our Salkantay Trek. This 5-day journey takes you through breathtaking landscapes, challenging hikes, and ancient Incan ruins. Witness the majesty of Salkantay Peak, hike through lush jungles, and catch unforgettable views of Machu Picchu. Book now for an unforgettable adventure of a lifetime.
Itinerary
After breakfast, start the 4-hour drive to Soraypampa, the starting point of the trek. Begin with a trek to the stunning Humantay Lake, then continue to Soyroqocha for lunch. Continue with a 3-hour trek to Salkantaypampa and enjoy your first views of Salkantay Peak. Stay overnight at the camp at Soraypampa.
Today is the day you tackle the Salkantay Pass, located at an elevation of 14,989 feet (4,570 m). Take some time to appreciate the breathtaking views of the Salkantay peak. Descend into the Valley for lunch and then continue to the campsite at chaullay for the night.
Enjoy a smoother trail and warmer weather as you hike along the banks of the Santa Teresa River through forests, waterfalls, coffee farms, and fruit plantations. Your campsite tonight is in Santa teresa.
Hike uphill to the recently discovered Llactapata archaeological site and take in the stunning views of Machu Picchu in the distance. Descend into the Aobamba Valley and walk to the Hydroelectric Station, where you will follow the path to Machu Picchu. Upon arrival, check into your hotel for a well-deserved rest.
Wake up early and meet your guide for a memorable walk through the "lost city of the Incas" and let yourself be carried away by the magical landscape that surrounds this important ruin. Finish with some photos and then head back to the town of Aguas Calientes for the train back to Cusco.
What includes?
Included
3 nights camping on the Salkantay Trek
1-night hotel in Aguas Calientes
All meals on the Salkantay Trek
Tours as indicated in the itinerary with English -speaking guides
Transfers and tickets
Train Tickets from Aguas Calientes – Cusco
Not Included
Airfare
Tips
Travel Insurance
Wayna Piccchu Entrance
Modifications & Cancellations
The following terms and conditions in this document are mandatory and binding. It applies to all reservations and activities made through our website, WhatsApp, email, or in person. The use of any of these channels implies knowledge and acceptance of them.
Modifications
Take into account that the date modifications can be made within the year 2023 cost of postponement of tickets + 5% administrative fee.
Cancellations
We buy the train and entrance tickets as soon as you make the reservation to guarantee you the best tickets. Receive a partial refund when you cancel.
Cancellation charges p. person: $95 (for train, bus, and entrance tickets already purchased) + 5% administrative fee. The remaining amount will be refunded within 3 business days.
If you cancel 7 days or less before the start of the tour, there will be no refunds.
We do not issue refunds in case of delayed flights, inconveniences with train schedules, bad weather, or sudden strikes that affect the route.
FAQs
Because it is a challenging trial, a prior evaluation with your doctor is necessary, so you can have the physical evaluation of carrying out activities of great wear.
We recommend physical conditioning in your place of origin for long walks. It is important to have previous training so we can enjoy a challenging dream come true.
Arrive in Cusco 2-3 days before your trek to avoid altitude sickness and stomach pain caused by slow digestion.
The best time to do the Inca Trail is from May to mid-October, as during this time it will be mostly dry, have the best mountain views, and all passes will be open. Please note that during the month of February the trail is closed for maintenance.
5 STAR TESTIMONIALS
Our best investment: the opinions of our satisfied travelers
Trip Planner
We customize your travel ideas to your desired satisfaction.