"Discover the Hidden Gems of Peru with our Tailored Tour Packages"
These travel ideas are based on years of experience and references from travelers like you. All our exclusive packages are fully customizable.
Always Small Group or Private Tours
Rated 5 stars on trip advisor
Book with Confidence
Added peace of mind! Postpone your trip at no cost up to 10 days prior to departure No change fee with open dates.
The Bucket-List Tours
Volcanoes are in sight!
Want to build an itinerary from scratch?
All our itineraries are starting points, created to inspire and always customized for our clients. If you already have ideas, let us know your interests and preferences so we can craft an itinerary just for you.
Original Destinations in Peru
Coast Region
Lima
In Lima, everything is in endless motion, and even the past is constantly being rediscovered. Lima offers an extraordinary range of emotions, sensations, colors, and flavors: the traveler can visit the city's impressive cathedral, fly over the ocean, enjoy a photogenic sunset or savor unparalleled cuisine.
Paracas
The Paracas National Reserve brings you closer to nature in the coastal desert landscapes of Peru. You will witness rock formations, migratory birds, and sea lions along the Pacific Ocean. The protected Paracas National Reserve houses museums with well-preserved artifacts from pre-Inca cultures. Choose from ATV tours, boat trips to the Ballestas Islands, or sit poolside with a pisco sour.
Nazca
Hundreds of years ago, the Nazca culture drew huge geoglyphs and geometric shapes in the coastal desert of Peru. Today, they are a beautiful mystery that can be explored in a 12-seater plane that gives everyone perfect views of the famous Nazca Lines. You will see the spider, the monkey, the hummingbird, the astronaut, and more!
Ica
The vast desert of Ica offers a wealth of experiences. Let's start with the best known: An afternoon by the lake in the oasis of Huacachina, sandboarding, or a luxurious picnic in the desert. What do these experiences have in common? Any! Each experience in Ica is remarkable and unique.
Ica, so close to Lima, the city of the eternal sun and home to famous vineyards, is waiting for you!
Andes Region
Cusco
In Cusco, every corner tells a story and each story is captivating, mystical, and welcoming. Imagine walking down streets with names like "Ataúd" [Coffin], Siete Culebras [Seven Serpents], and "Arpías" [Harpies]. In these streets time seems to have stopped, each corner offers a piece of history, and the stones are still alive because they have survived intact.
Arequipa
Arequipa is the second largest city in Peru, although it may not seem like it with its quaint shops and cobblestone streets. The white stone used in the construction of the city's buildings, such as the white stone Basilica Cathedral in the historic center, has given Arequipa its nickname as the white city. See the El Misti volcano as a backdrop in this city full of great food and rich history.
Sacred Valley
This splendid Andean valley is home to important archaeological sites and picturesque towns that have maintained their ancestral culture. Maras, Moray, Pisac, Chinchero, and Ollantaytambo are part of this cultural richness, but the valley also offers incredible natural beauty that is the perfect setting to practice outdoor sports or simply relax.
Colca Canyon
Viewpoints and hot springs; rafting, climbing, and trekking; observation of condors and other typical highland animals in their natural habitat, including alpacas, vizcachas, and pumas; All these activities are offered by this valley and its temperate climate.
Inca Trail
Traveling the Inca Trail is not easy, but completing the route offers an indescribable feeling of satisfaction, both for the effort required and the wonderful views enjoyed along the way. Imagine completing your walk with all the comfort and exclusivity possible.
Machu Picchu
Machu Picchu is a UNESCO World Heritage Site, the icon of the Inca Empire, and the "Wonder of the New World" found in Peru. A 15th-century stone citadel nestled in the cloud forests of the Andes mountains, a trip to Peru isn't complete without seeing this historic site for yourself.
Titicaca lake
In Puno, every breath of air you take will make you part of its history and the incredible natural landscapes, including the majestic Lake Titicaca. Puno is famous for the hospitality of its people and the joy of its festivities, dances, and rituals. In Puno, traditions are expressed in celebrations that erupt at parties every day of the year.
JUNGLE REGION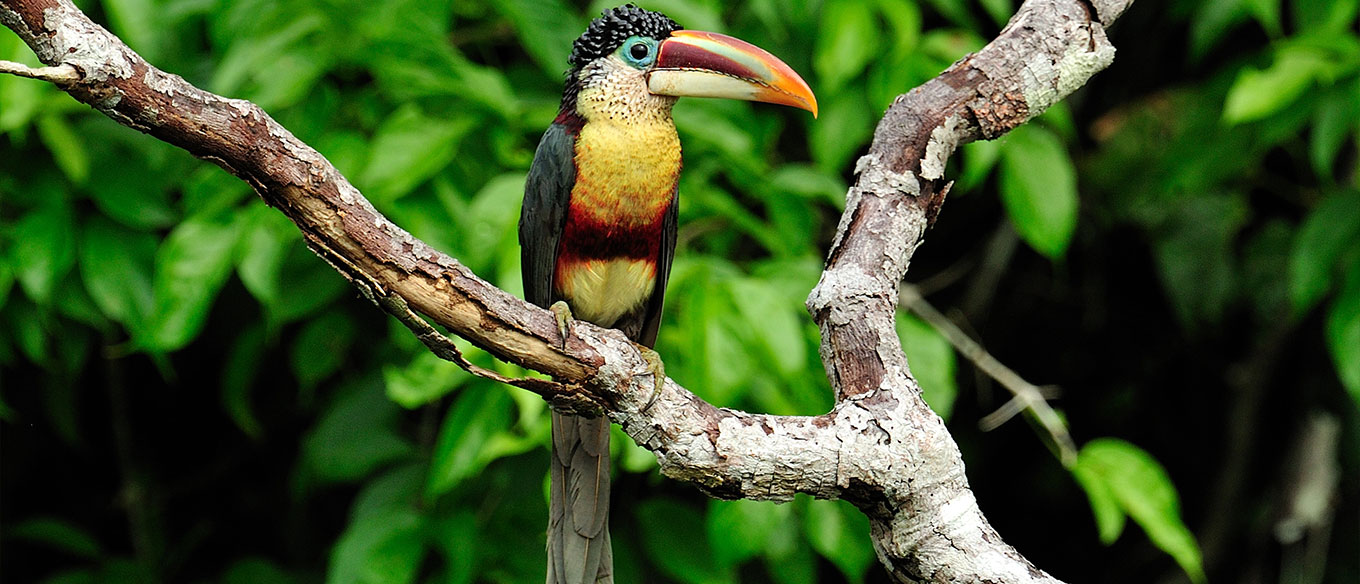 Amazon
The region is crossed by the Amazon, the longest and mightiest river in the world, which serves as a link between the towns located in the heart of the jungle. Here it is possible to sail on a luxury cruise while watching pink river dolphins; Sharing moments with indigenous communities is a daily experience and at the same time they are a refuge for abundant flora and fauna that will delight nature lovers.
Puerto Maldonado
In Madre de Dios, traveling is walking, observing, and listening. When you walk along the paths of the region, the entire forest is revealed to you: if you look closely, you will see how the trees compete with each other in search of sunlight; and if you listen carefully, you will discover flocks of macaws or herds of monkeys moving quickly through the treetops.
FAQs
No, our tours in Peru can start any day of the year. Our trips are fully customizable; you can choose your trip's start and end date, the specific destinations you want to know about, the hotels you prefer, and the tours you want for an exclusive experience.
A minimum of 4 days in Peru is recommended to avoid being affected by altitude sickness. Most visitors exploring the iconic sites of Cusco, the Sacred Valley, and Machu Picchu spend 7-10 days in Peru. If you want to add destinations like the Amazon Rainforest, Lake Titicaca, Arequipa, or the Nazca Lines, please add 2-4 days for each destination.
Upon arrival at Jorge Chavez International Airport in Lima (The capital of Peru), take a one-and-a-half-hour flight from Lima to the city of Cusco. In Cusco, a scenic train ride will take you to the picturesque town of Aguas Calientes at the base of Machu Picchu. A shuttle bus takes you up to the main entrance of the citadel of Machu Picchu. For the adventurous at heart, you can choose to do the famous treks to Machu Picchu from Cusco like the Inca Trail or Salkantay Trek instead of the train.
The best time to visit Peru is between May and September. This is the dry season in the Andes that offers favorable weather patterns for Peru's most popular sites such as Machu Picchu, Cusco, the Inca Trail, and the Amazon rainforest in Puerto Maldonado. The best time to visit the coast of Lima is during Peru's summer months, between December and April, to enjoy the warm summer sun and coastal beaches.
Travelers from the United States, Canada, Australia, New Zealand, the European Union, and other select countries do not need a tourist visa to enter Peru. Please note that all travelers must have a valid passport for more than six months after the date of departure. Upon arrival at Jorge Chavez International Airport in Lima, Peruvian Immigration will stamp your passport and mark the number of days you are allowed to stay, usually 90 days.
Yes, Peru is a safe tourist destination. Violent crime is no more common in Peru than in any other tourist destination in the world. Of course, like anywhere, you should be careful to avoid petty crimes like theft by keeping your valuables safe and avoiding dark, non-touristy places at night. Be aware of your surroundings, know your route, and keep your items safe and you'll be fine.
Take 1 day to visit Lima, yes! Lima highlights the world-renowned gastronomy that attracts travelers specifically to Lima, a UNESCO historic center in center, important museums such as the Larco Museum, art galleries, and shopping malls overlooking the Pacific Ocean. Since you will be landing at Lima's Jorge Chavez International Airport anyway.
Spanish is the main language spoken in Peru as a result of colonization by Spain in 1533. The indigenous languages ​​of Quechua and Aymara are also official languages ​​of Peru that can be found more frequently in rural areas.
All Peru Wayna Picchu tours are conducted with local English-speaking guides.
No. Tap water in Peru is not safe to drink unless it is purified or boiled. Travelers must purchase bottled water. You can also use refill stations with boiled or filtered water that are usually available in your hotel lobby. Boiled beverages like coffee and tea are safe to drink.
As experts, our logistics are previously organized for your tour of Peru and guarantee total peace of mind. Private, clean and spacious H1 or Sprinter vans will meet you at your hotels or airport and take you from A to B. Choose between the luxury Hiram Bingham train or the Vistadome train to Machu Picchu. If you are traveling from Lima to the Nazca, Paracas, or Huacachina Lines, a VIP bus with large seats and ample legroom will be reserved on your behalf.
Peru uses 220 volts of electricity, instead of 110 volts. If your device does not have built-in dual voltage (110V/220V), you will need an adapter so that your electronic devices do not overload. Most mobile phones, laptops, and cameras have this built in, but double-check before connecting. Most electrical outlets, such as those at higher-rated hotels, are now designed to accept both the US plug and the round-prong European plug, but if you plan to charge your devices outside of the hotel, it will be helpful to have a plug adapter C just in case.
Yes. ATMs abound in major cities, typically charging a $3-$6 fee to your debit card. The banks are BCP, Scotiabank, Interbank, BBVA Continental, and more. Credit cards are widely accepted in Peru, with VISA being the main provider of credit cards. Always have a few Peruvian soles on hand because some places offer discounts for cash, and local markets and street vendors only accept soles.
It is customary to tip in Peru for exceptional services such as those you will receive on a tour of Peru Wayna Picchu. The exact amount is up to your discretion, but we recommend:
Guide:
Half-day private tour – 30-35 soles ($8-USD 10)
Full-day private tour – 50-60 soles ($14-USD 16)
Driver:
Half-day private tour – 5 soles (USD 1.50)
Full-day private tour – 10 soles (USD 3)
The exchange rate from US dollars (USD) to Peruvian soles (PEN) is currently USD 1 to 3.77 PEN. A reference is a personal Coca-Cola costs between 1 dollar. Money can be exchanged at an exchange house in any destination in Peru, although larger cities like Cusco, Arequipa, and Lima will have more options to find the best rates.
40-50% of travelers experience minor symptoms of altitude sickness, also known as acute mountain sicknesses, such as shortness of breath, fatigue, and dizziness when traveling to high-altitude destinations in Peru, such as on the Inca Trail, in Cusco, Arequipa and Lake Titicaca. Symptoms of altitude sickness usually ease after 24 to 48 hours at altitude. Best practices to minimize your impact on your trip include taking time to acclimatize, drinking plenty of water, resting, avoiding alcohol, and eating light, fat-free meals upon arrival at altitude.
Check with your doctor before traveling to high-altitude destinations.
5 STAR TESTIMONIALS
Our best investment: the opinions of our satisfied travelers
Trip Planner
We customize your travel ideas to your desired satisfaction.